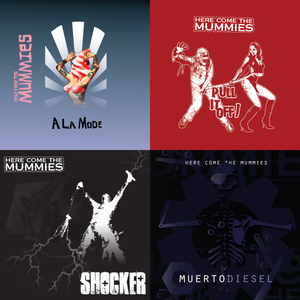 2014 EPs Collection (4 EPs as a Single Volume)
The "Pay What You Want App" we used to use is dead, but you can add on to the base price by visiting HCTM.band/dig or HCTM.band/alt. It means a lot, thanks!
Baby, 2014 was a prodigious year. We put out 20 songs in the form of 4 EPs: A La Mode, Pull it Off, Shocker, & MuertoDiesel. These are now available for direct download as a SINGLE MONOLITHIC VOLUME (why are we yelling?). There is lots of gold, a bit of platinum, a little nickel and a couple chunks of iron on this thing (even though we aren't metal).
NOTE: Your DOWNLOAD LINKS will be right on the checkout/ order status page! DON'T MISS IT! WHY ARE WE YELLING, LOL!

Enjoy!